Important hair colour safety instructions
It's important to always read the safety instructions and follow the directions for use.
MIIROKO HAIR COLOUR IS NOT INTENDED FOR USE ON PERSONS UNDER THE AGE OF 16.
MIIROKO HAIR COLOUR  CONTAINS INGREDIENTS WHICH MAY CAUSE SEVERE IRRITATION AND POSSIBLE PERMANENT INJURY.
DO NOT COLOUR IF YOU HAVE:
• a rash on your face or sensitive irritated and damaged scalp;
• previously experienced any reaction after colouring your hair; or
• previously experienced any reaction to temporary henna tattoo.
Keep the MIIROKO Hair Colour box in case you experience a reaction.
Allergy test
Allergies can develop unexpectedly. Therefore an allergy test must be done 48 hours before each product use even if you have previously used this colouring product.
Perform the test as follows:
1. Mix 2ml of Hair Colour with 3ml of Developer in the bowl provided.
2. Apply the colour mixture to clean 1 cm area of skin behind the ear and a separate area inside the elbow.
3. Leave uncovered and undisturbed for 48 hours.
If there are any signs of rash, redness, burning or itching, rinse immediately – the product MUST NOT be applied and medical advice must be taken before colouring your hair again.
The absence of reaction to this test is no guarantee that an allergic reaction may not occur while colouring you hair in the future. However this test represents an important precaution. In case of doubt, medical advice should be sought.
If during colouring process you experience:
• Any stinging or burning and/or rash, rinse immediately and DISCONTINUE USE as this may be an indication of a more serious reaction. DO NOT colour your hair again and seek medical advice.
• Rapidly spreading skin rash, dizziness or faintness, shortness of breath and or swelling to eyes/face, rinse immediately and seek immediate medical attention and contact the
Poisons Information Centre on 13-11-26.
If after colouring, or on the following days, you experience problems such as skin or scalp itching, skin or scalp rash, swelling to eyes or face, blistering and/or skin or scalp weeping, seek immediate medical attention and contact Poisons Information Centre on 13-11-26.
Important safety warnings
CAUTION
DO NOT INHALE OR INGEST THE PRODUCT.
• Avoid contact with eyes.
• Hair colour in the eyes may cause blindness. Rinse eyes immediately if product comes in contact with eyes. Hold eyelids apart and flush the eye continuously with running water. Continue flushing until advised to stop by the Poisons Information Centre or a doctor, or for at least 15 minutes.
• If wearing contact lenses during application and any product gets into your eye remove contact lenses first then flush with water as advised above.
• Wear the gloves provided in the MIIROKO Home Hair Colour Kit while using this product. Do not use this product without the gloves and the cape.
• Avoid unnecessary skin contact.
• Do not exceed the processing time stated.
• Rinse hair well after colour application.
• Immediately rinse any colour splashes on the skin and clothing.
• Keep the Hair Colour and the Developer away from heat and light.
• Do not mix this colour with any other product.
• Do not use this product with any tools other than the ones provided in the MIIROKO Home Hair Colour Kit.
• Remove all metal objects from hair before colouring and keep them away during colouring.
FOR MULTIPLE USE
Once mixed, do not keep any unused product.
For unused product that has not been mixed, secure cap back on the Hair Colour tube and the Developer.
USE WITHIN 12 WEEKS of opening.
Between use, make sure cap is secured tightly as to not let oxygen into the product, as it will oxidise and no longer work.
DO NOT use if the seal has been broken or if the cap has not been tightly secured.
INSTRUCTIONS FOR USE
Please read and follow the safety instructions and perform an allergy test 48 hours before colouring your hair. For specific timing and mixing ratio to suit your colour, see the instructions on your Colour Card.
COLOUR USE
1 Tube of Hair Colour is sufficient for 1-2 applications. Always mix Hair Colour with Developer. Always use the bowl provided in the MIIROKO Home Hair Colour Kit. Hair Colour MUST NOT be mixed with other products.
MIXING RATIO
• Mix in a ratio of 1 part Hair Colour : 1.5 parts Developer (We recommend mixing 50ml of Hair Colour with 75ml Developer first, then repeat the mixture if you require more colour)
APPLICATION
• Do an allergy test 48 hours before colouring, as per the safety instructions.
• Put on the gloves and cape provided in the MIIROKO Home Hair Colour Kit.
• Section out your hair into 3 sections (2 at the front, 1 at the back), as per How-to Booklet.
• Apply the colour mixture, using the bowl and brush provided, to dry 1-2 day unwashed hair.
• Apply to the root area first all over, then pull the colour through to the ends if required.
• For more information on how to apply, see our how-to instruction videos.
Visit miiroko.com/how-to
PROCESSING TIME
• Follow the specific timing given to you on the Colour Card. Or 20 minutes without heat.
• If refreshing the colour on lengths and ends, apply colour mixture to lengths and ends of the hair, leave for a further 5 minutes.
RINSING AND AFTER CARE
When processing time is complete, rinse the colour as follows:
• Run warm water over the colour, massaging your scalp and hair with your fingers, then rinse thoroughly untill the water runs clear. Shampoo your hair twice and condition from roots to ends.
• Be sure to still wear the gloves provided.
• When washing, tilt your head back to keep water and colour out of eyes.
• Use a gentle ph-balanced shampoo to rinse the colour, followed by a gentle ph-balanced conditioner.
Help protect our environment – do not throw unused colour mixture down the drain.
MIIROKO Hair colour safety instructions
Like this page? Help us spread the love of colour and share our tips + tricks with your friends.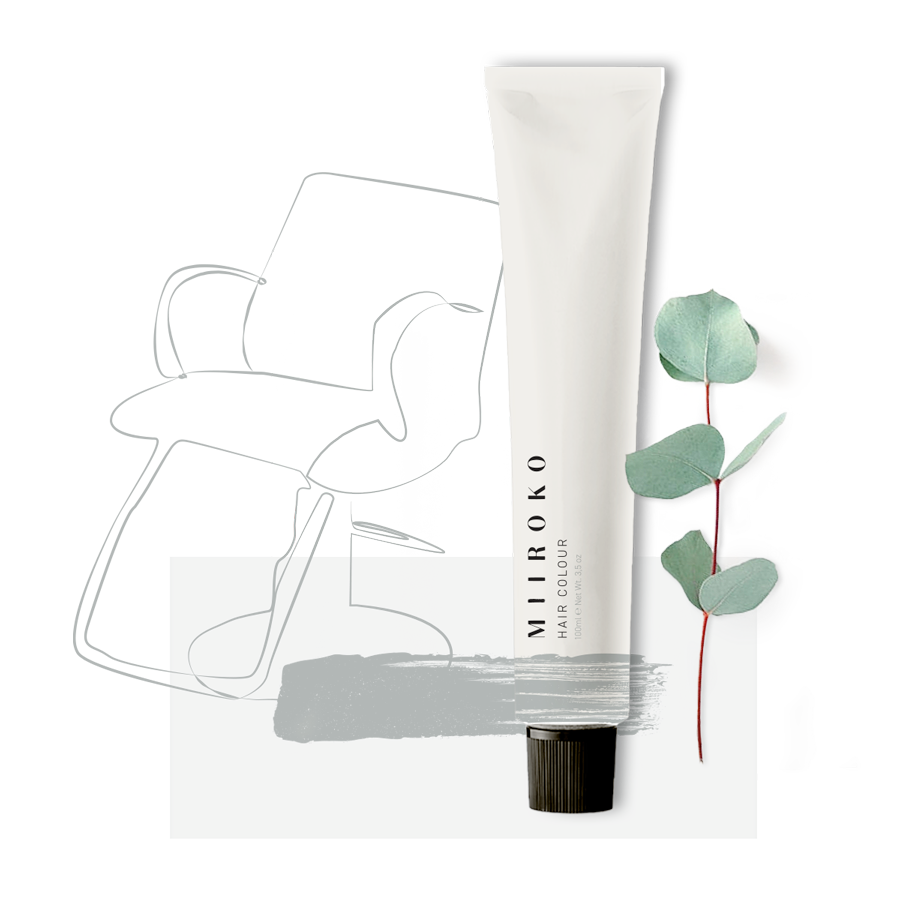 Need more help with your hair colour?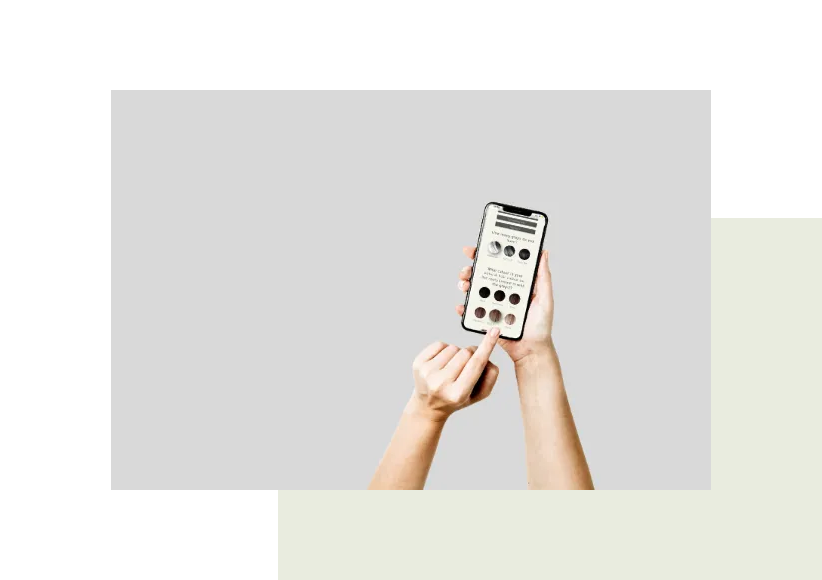 Need some extra help with your colour?
Schedule a free 15 minute zoom consultation for more detailed information on your colour.
15 minute colour consult
Before we schedule your FREE 15min colour consult with a certified hairdresser, tell us a bit about your colour right now, and what you would like it to be.